Join the Revolution
Management is dead.
People development is the new way forward. It's not a fad; it's a foundation. Ignore it, and you'll be left behind. Embrace it, and you'll be a part of the revolution. Implement it, and you'll reap incredible benefits.
Let's move forward. Together.
Run, don't walk to get your copy today.
Management is dead. There's a better way.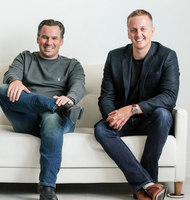 Hi, we're Chris Heaslip and Matt Tresidder, the authors of Management is Dead. After building a billion-dollar company together, we've learned a thing or two about the current pain points leaders today are facing.
And we want to share a secret with you: it all ties back to the employee/manager relationship.
But the point of this book isn't just to tell you the problems with people management. The point is to show you the better way, the future.
Tell us where to send your study guide
Management is Dead Study Guide 📝
Facilitate more intentional conversations and access actionable learnings by downloading the Management is Dead Study Guide.
Read along with your team or leadership book club to dive deeper into the leadership revolution. Fill out the form and we'll email the guide directly to you.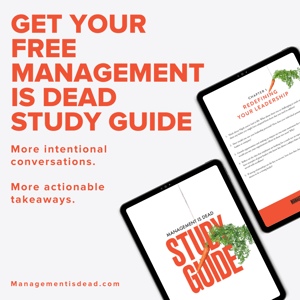 Meet Matt Tresidder
Matt Tresidder is Chief Executive Officer & Co-founder at Leadr, a people development software company. He joined Leadr after six years at the unicorn startup Pushpay where he led all facets of the sales team.

Matt joined Pushpay as the first US-based salesperson. After succeeding as a high performer in sales, Matt was promoted to SDR Director and then Vice President of Sales where he led a team of 130+ sales reps.

Matt is passionate about hiring, training, and developing leaders at every level of the organization. This passion is what led to the creation of Management is Dead.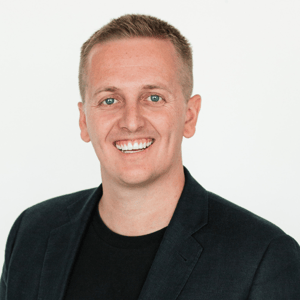 Meet Chris Heaslip
Chris Heaslip is an entrepreneur and the Executive Chairman of Leadr, a new kind of people development software that enables one-to-one leadership development at scale within an organization.

Prior to joining Leadr, Chris co-founded the highly successful Pushpay, the online giving platform which grew rapidly from $1 million to over $100 million in revenue in just four years. Chris came to the realization that business isn't about what you can get, it's about what you can give and how you can make a difference in other people's lives.
Management is Dead walks through Chris' experiences and learnings to help other leaders stop managing and start developing their teams.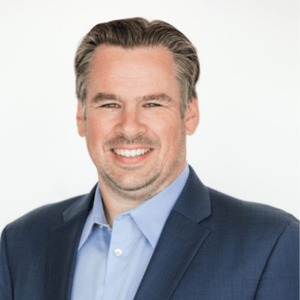 Book Matt and Chris to speak at your next corporate event
Want to book Matt and Chris to speak at your next event and share:
The 5 foundations of People Development outlined in Management is Dead
How to make the transition from people management to people development
Lessons learned after building a billion-dollar company
Fill out the form to the right with more details and we will connect with you soon.
Tell us where we can reach you
Praise for Management is Dead