Why These Leaders Joined Leadr





Hear directly from our team about what inspired them to jump aboard the Leadr train.
"After many years in the corporate world working up to 80 hours a week and receiving very little development as a leader, I eventually became frustrated and promised myself I would never help build someone else's vision ever again, until Leadr. Since joining Leadr, my passion to help build something meaningful has been reignited, and I couldn't be happier to work for a business that truly cares about developing its own people as much as the organizations it serves."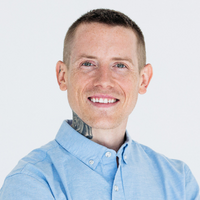 Kyle Crabtree
Partnerships
"Spending 20+ years in ministry, I've tried about every system and tool out there (mostly self-built) to help become more efficient & effective at people development. Needless to say, my systems and tools always drifted back towards "Performance Management" and pushed care & development to the side. Until Leadr that is. I was first a customer of Leadr and because of the impact it had on me, I knew I had to make a shift to get this tool to the other people that are also working so hard to develop their staff and leadership. This is where ministry has really come to life for me!"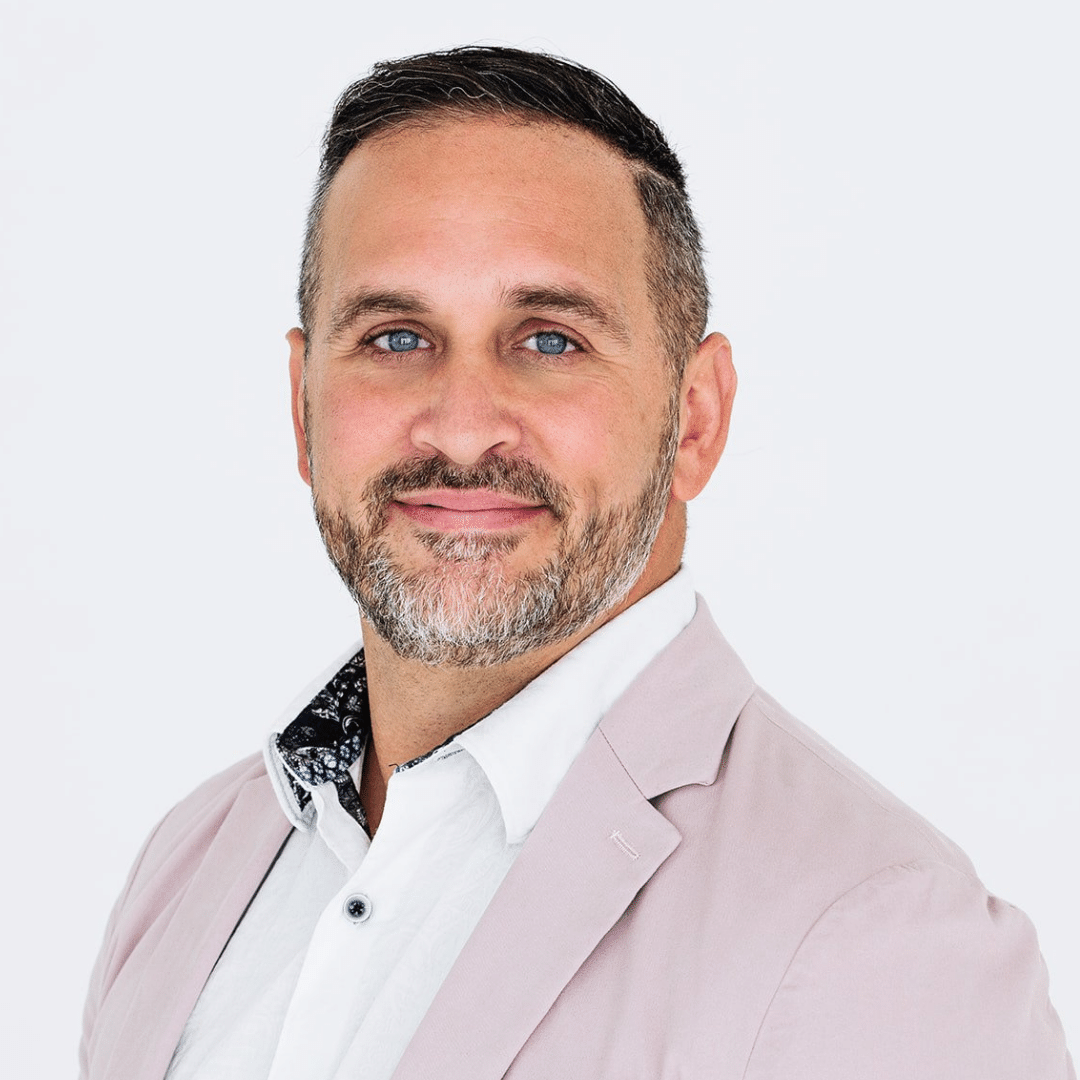 Robby Schwartz
Account Executive
"When you find an organization that truly lives out its mission and purpose, you'll find pleasure in the work that you do. Leadr is on a mission to develop 1M leaders, and I see that pursuit lived out every day - from how we work with our customers to the interactions we have with each other. The leadership here is unmatched, and I have never been more cared for and developed than here at Leadr."
Karissa Parks
Partnerships Manager
Learn how it all started and where we are today.
Aug 2018
Leadr Incorporated Is Established
This is the beginning of our mission to create a platform that would help organizations develop and grow their teams into leaders.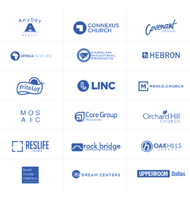 Oct 2018
Leadr Hires First Employee
Without a team of leaders, it's tough to make progress. Garrett Campbell, now our COO, became Leadr's first employee to help bring Leadr to life.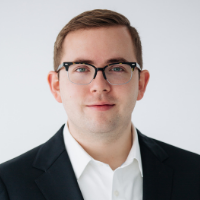 Winter 2018
Setting A Foundation
Matt Tresidder and his wife are traveling the world when he gets a call from Chris Heaslip who has an idea to develop 1 million leaders through a people development software start up.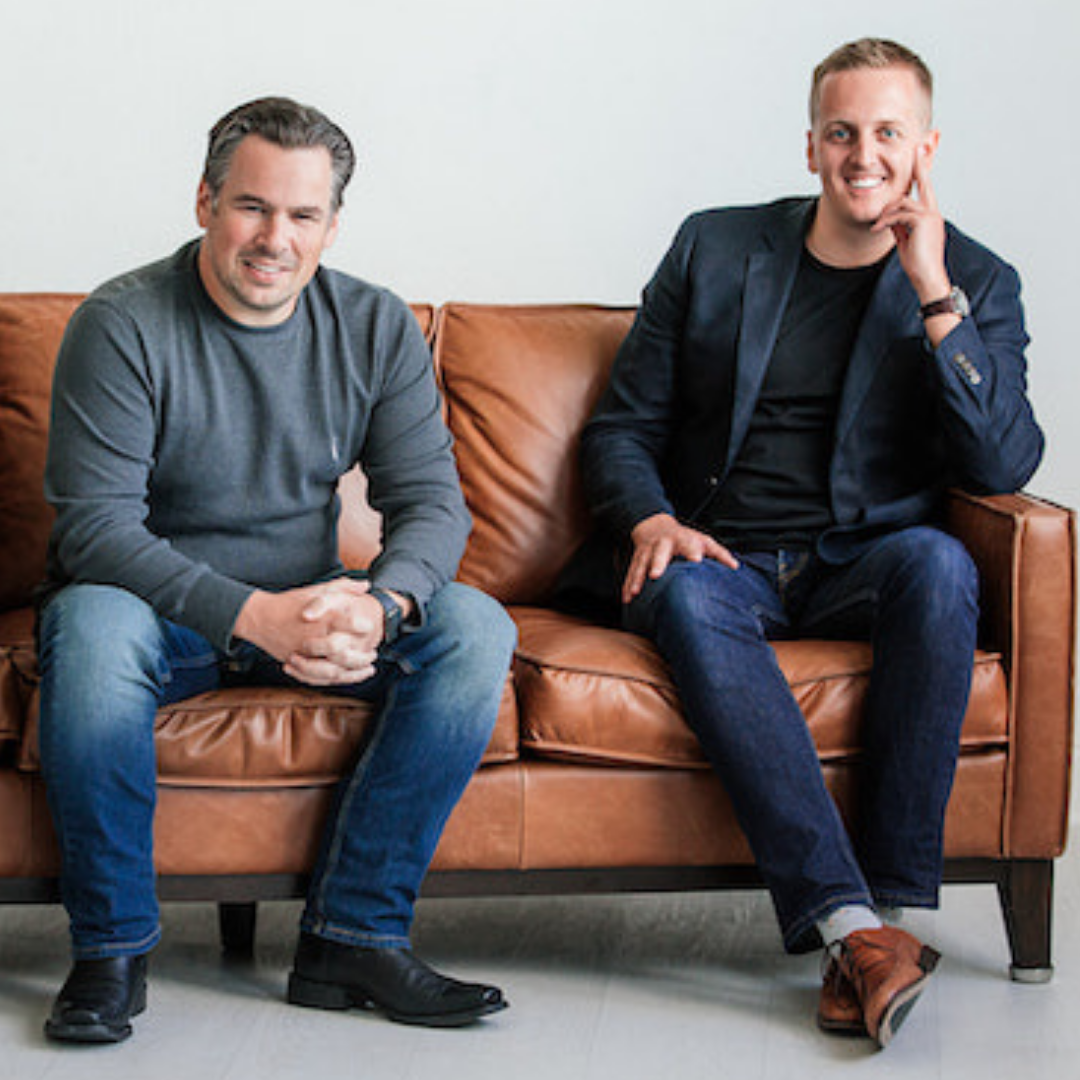 Spring 2019
The Early Days
It started in a small office in Redmond, Washington, where Chris and Matt and a team of 5 began building a strategy for how exactly they would reach their goal.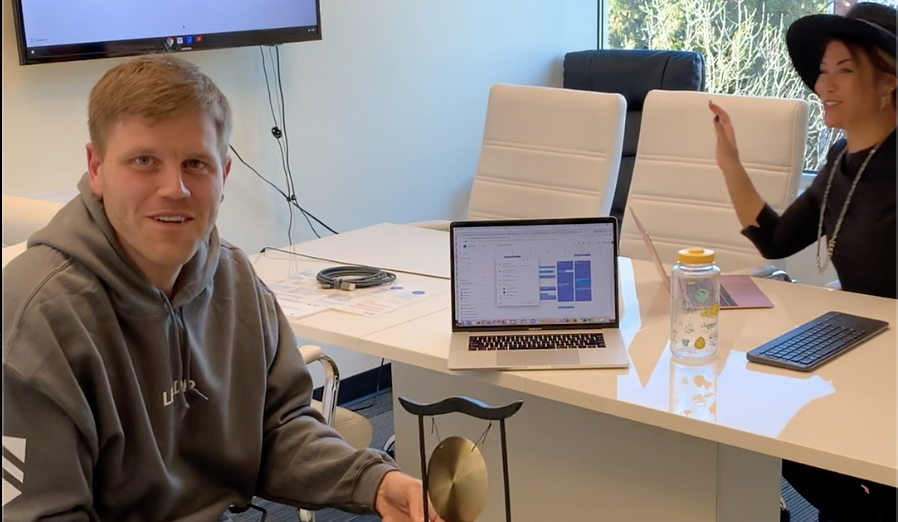 Feb 2020
Leadr's Big Move
Leadr packs up and moves its headquarters to Plano, Texas.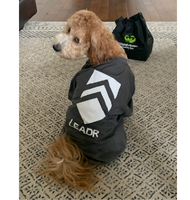 May 2020
Launching Leadr
After months of planning, Leadr is finally customer ready, and we launched Leadr to the public. Request a demo to see how our software can help you develop & grow every person on your team.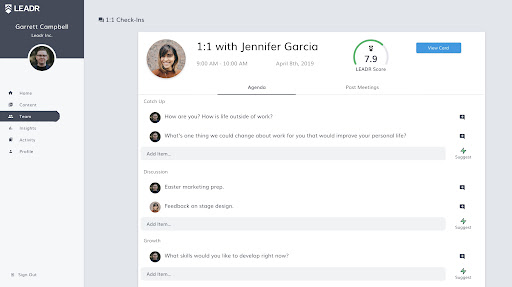 June 2020
The First 10 Employees
Leadr makes a first round of critical hires and we celebrate having 10 full-time staff members on board.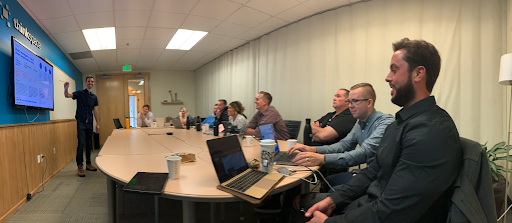 Jan 2021
Leadrs Develop Leaders
As another way to invest in our team members, we launched LeadrU, a 5-month internal leadership development program. The first class graduated in June 2021. Download our free eBook to learn more about building your own leadership development program.
Feb 2021
Leveling Up
After establishing solid roots, Matt Tresidder steps in to become CEO of Leadr and Chris Heaslip takes on the Executive Chairman role.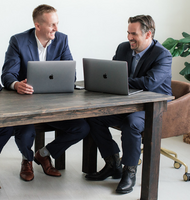 March 2021
Rethinking Performance Reviews
Because performance reviews are such a critical piece of people development, we launched the Reviews module in the Leadr software which allows you to conduct more effective staff reviews. See Leadr performance reviews in action.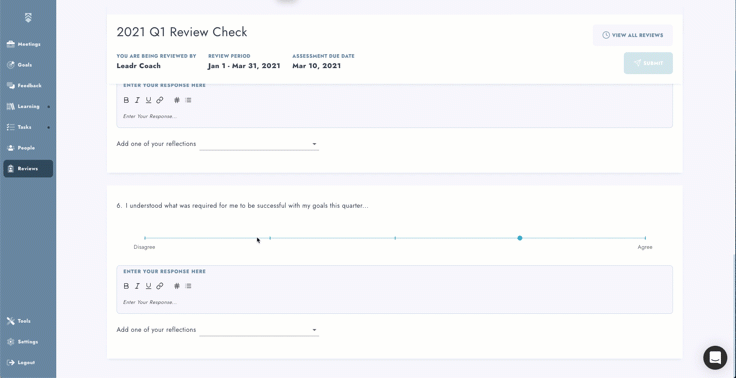 May 2021
Exciting Growth
One year after launch, Leadr grew to over 300 customers and over 5K active users.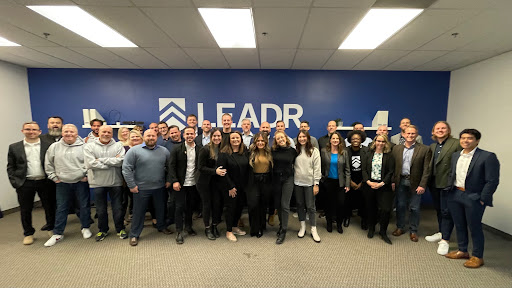 Aug 2021
Gaining Momentum
Leadr crossed a milestone of 400 customers, growing our customer base by a third in just three months. We also celebrate having 45 full-time staff members.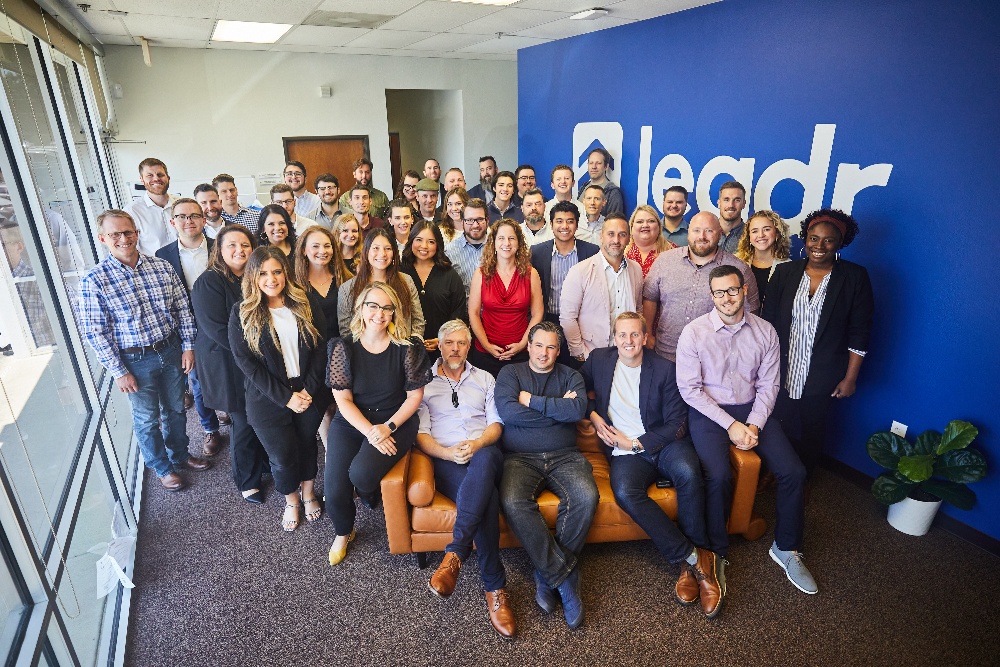 Oct 2021
Hitting Mid-Sized Status
On top of celebrating our 3-year anniversary, Leadr now has 50+ full-time staff members, officially confirming us as a mid-sized business.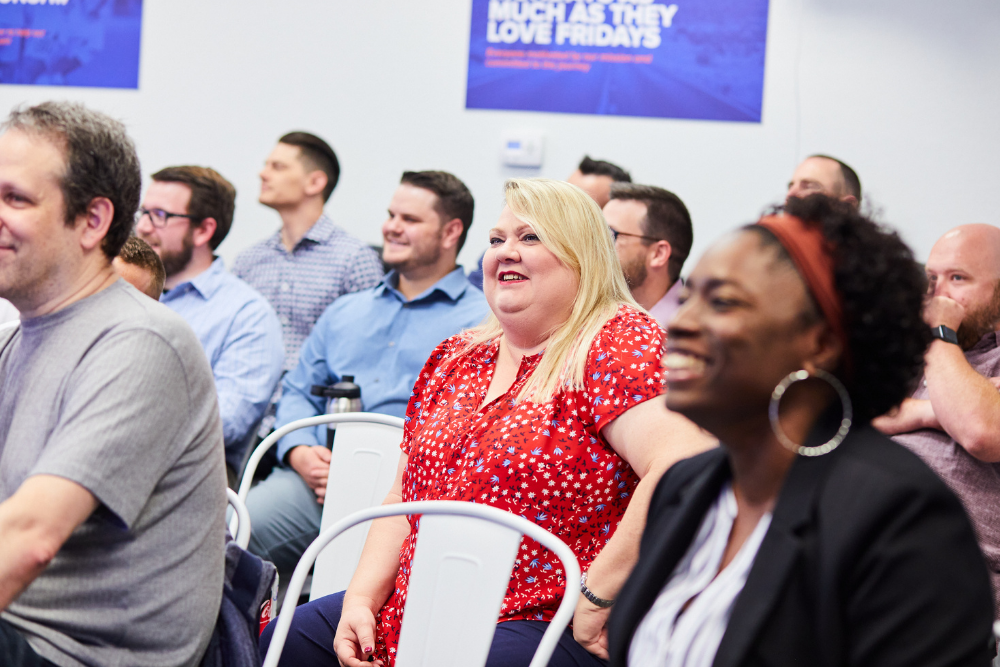 Dec 2021
The Road To 1M Leadrs
Our mission here at Leadr is to develop 1M Leadrs worldwide. In December 2021, we celebrated onboarding our 500th customer who is as passionate about people development as we are.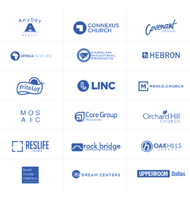 Jan 2022
Welcome To LeadrTable
In October 2021, we launched our first of many LeadrTable events, a 24-hour, all-inclusive experience that allows leaders who are passionate about people development to connect with each other and our staff to discuss the future of leadership development. As of January 2022, we have had the pleasure of conducting 3 LeadrTables, including our first road event in Atlanta, Georgia.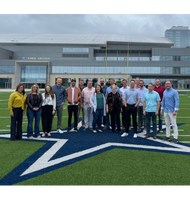 Mar 2022
Reaching100+ Staff
In March 2022, we celebrated onboarding our 100th employee, and now have over 100 dedicated team members who are passionate about our mission.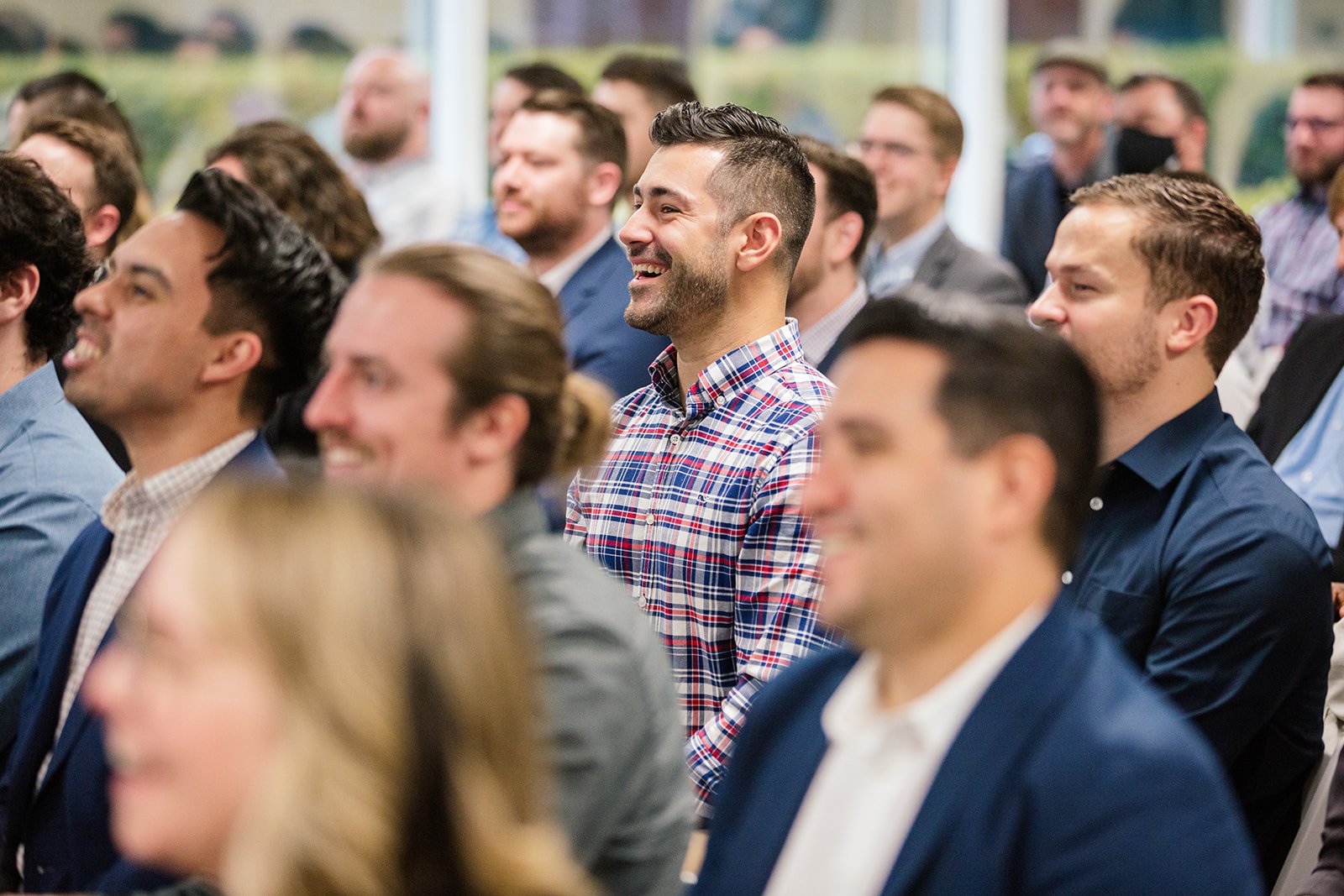 April 2022
Celebrating Over 10K Leadrs
On our mission to developing 1M Leadrs worldwide, we hit the milestone of over 10K active monthly Leadr users. Cheers to the thousands of leaders that believe in the power of people development.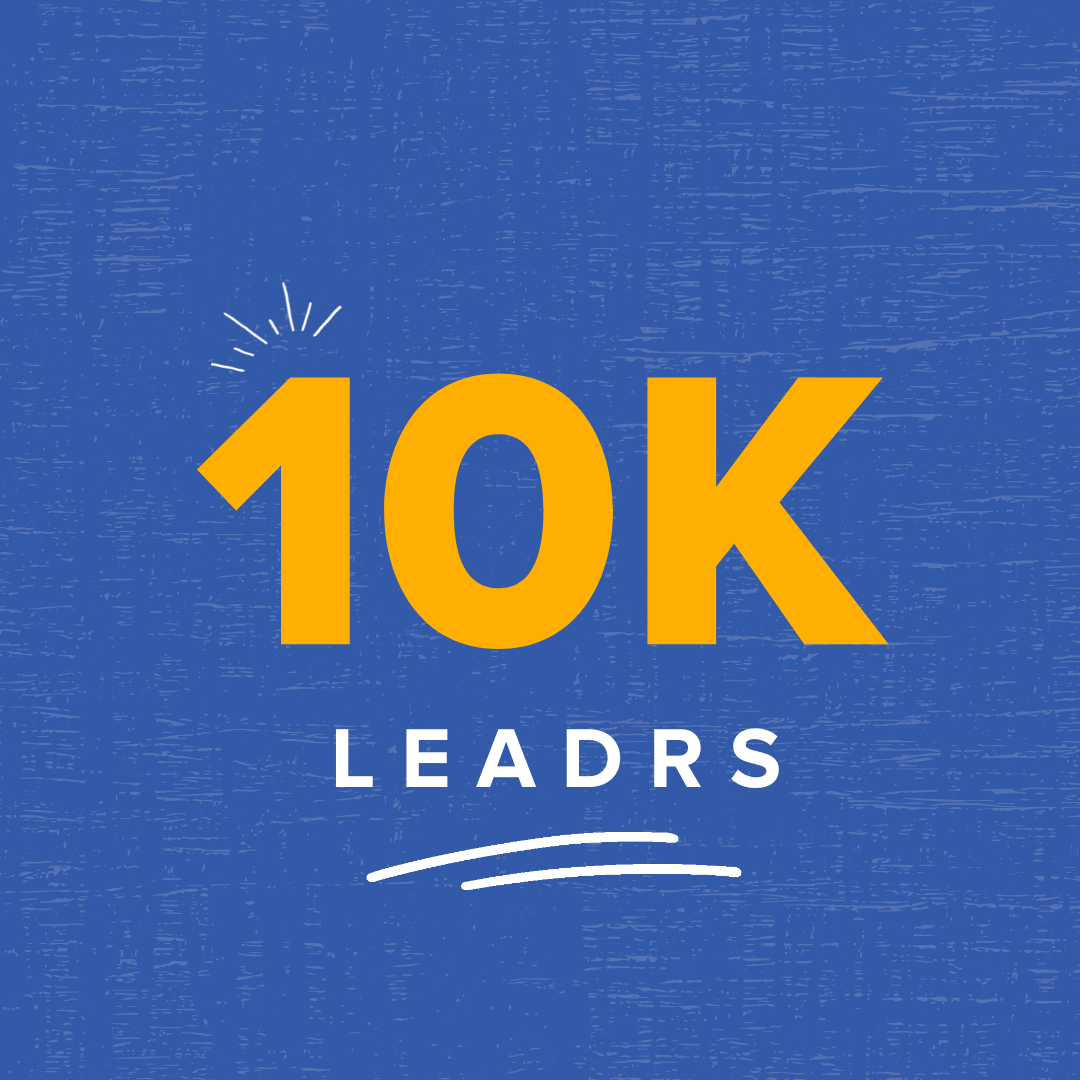 May 2022
Q2 Kick Off 2022
Here at Leadr, we meet every quarter to align on our upcoming vision and priorities. As much fun as we have during Kick Off, it's all about tying each of our priorities directly back to our 5 core values. This Kick Off was extra special - we doubled in staff size since the previous quarter and had the opportunity to gather all 100+ staff members in our new office space.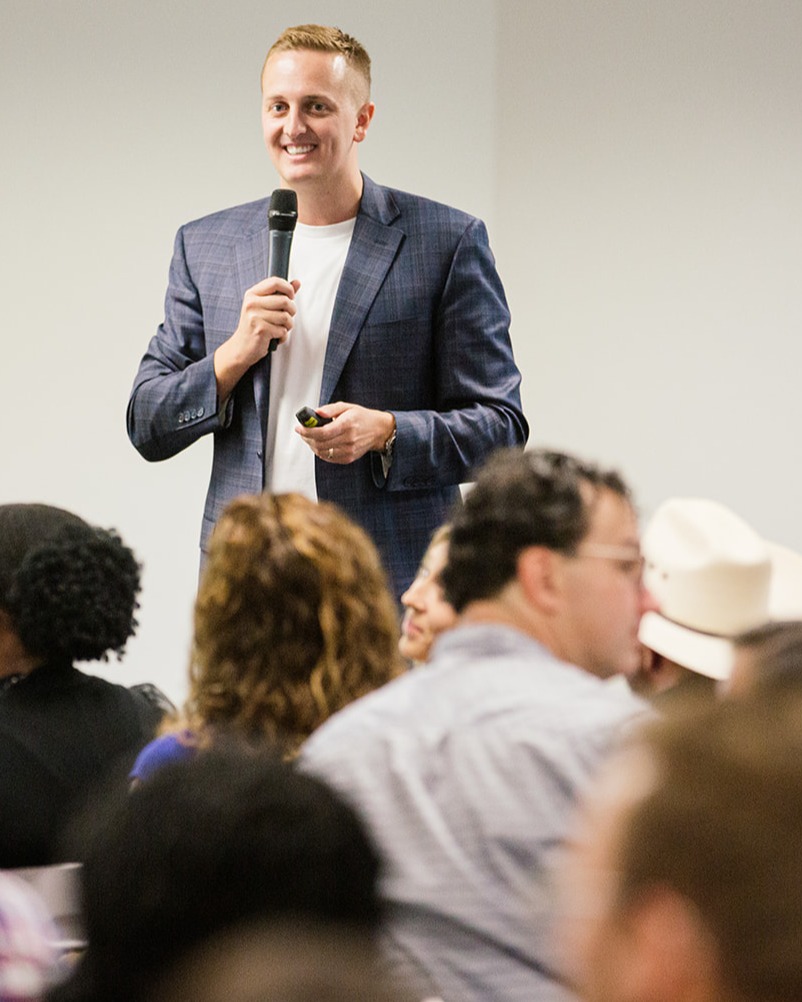 June 2022
Leadr Adding More Insights
Employee engagement is a top challenge for leaders across the board. To help teams better measure engagement, we launched Leadr Insights. Insights allows you to measure employee engagement, track trends over time, and get practical steps for how to improve. Learn more about how Insights can help your team.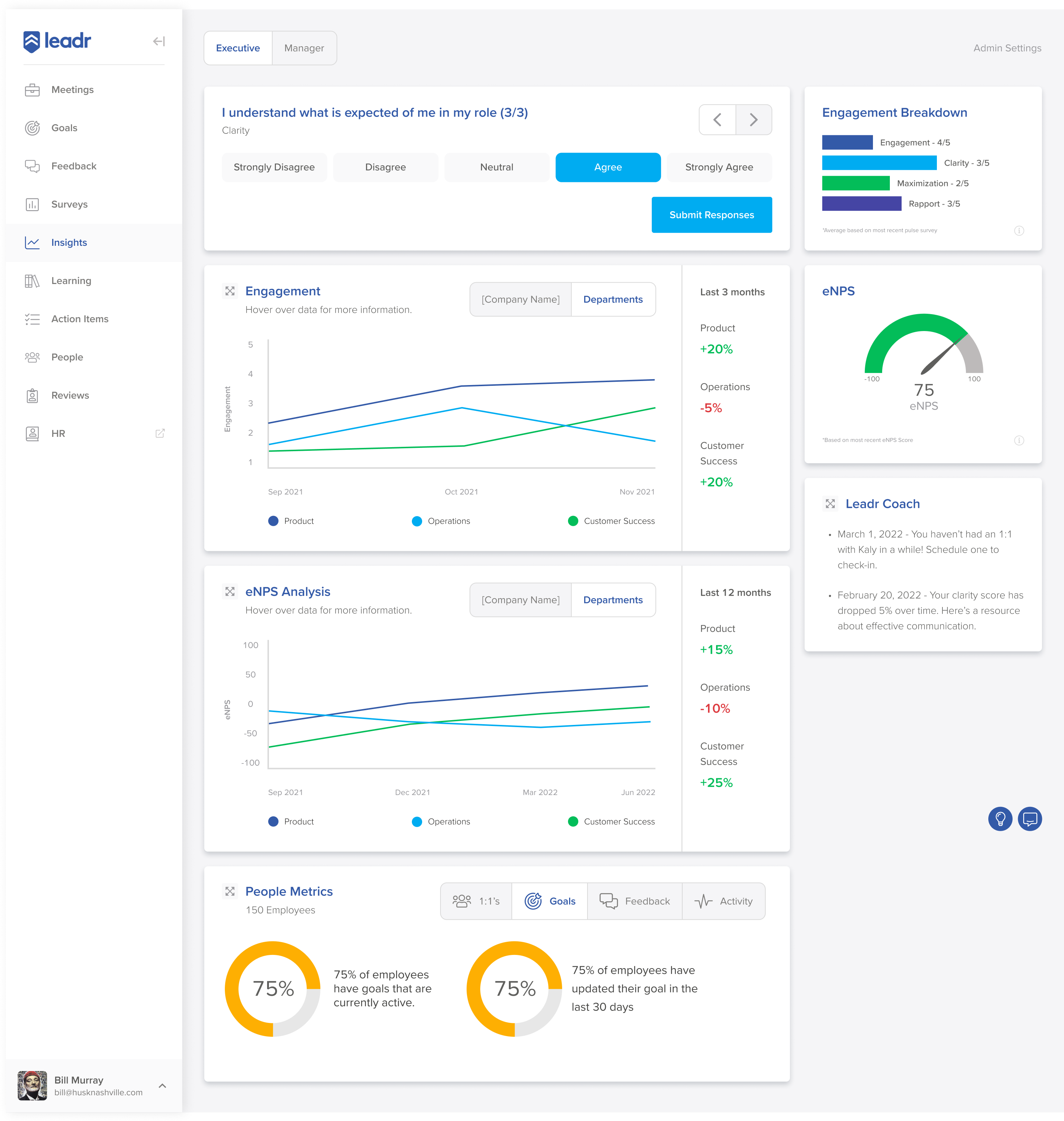 July 2022
Onward and Upward
As we tripled in revenue and expanded our workforce, it was time for an office upgrade. Welcome to our new office at The Campus at Legacy, one of Plano's biggest mixed-use development projects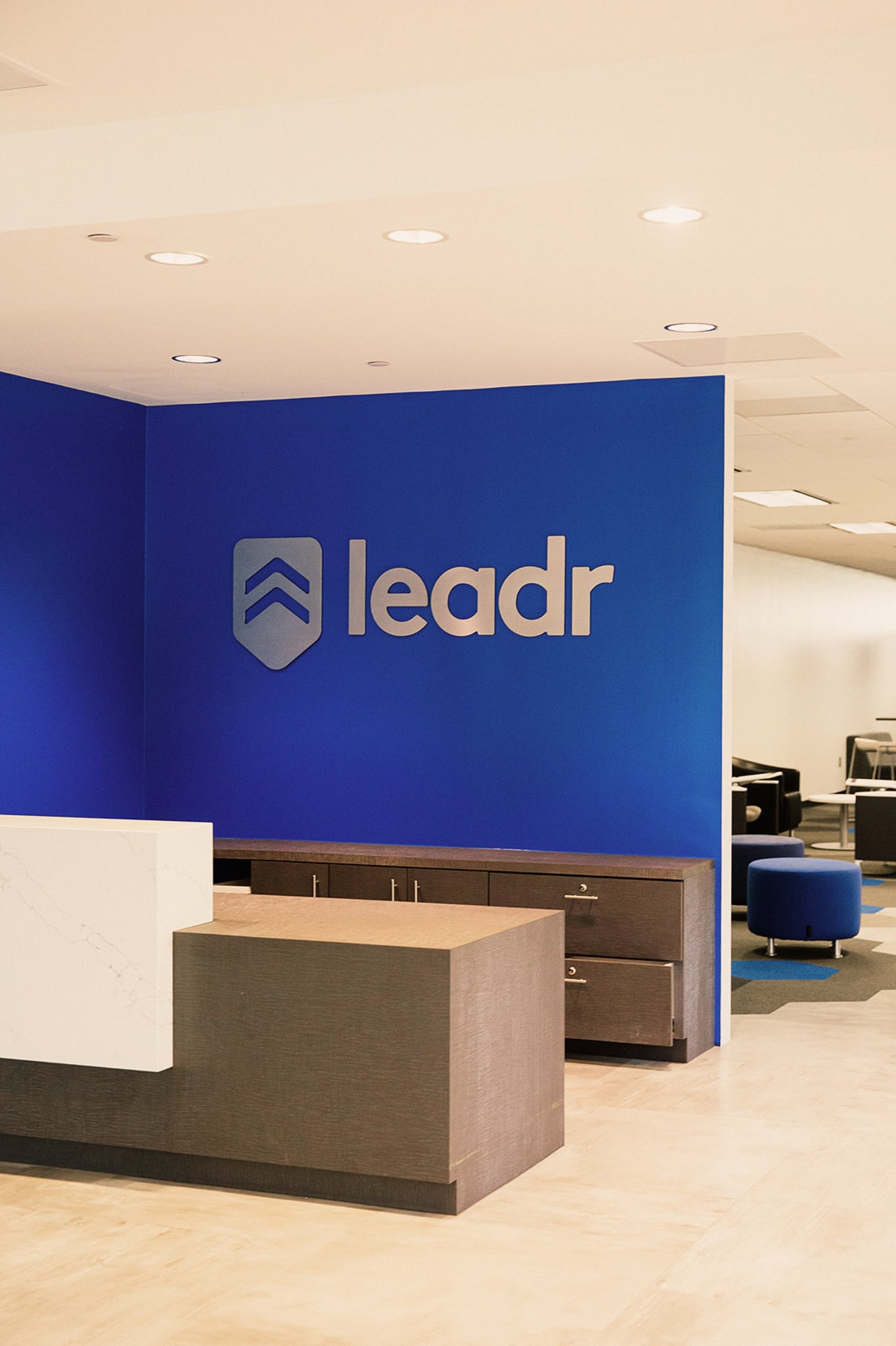 October 2022
An Award-Winning Culture
At Leadr, we practice what we preach around people development. We were named #4 on Dallas Morning's News Best Places to Work list and our CEO, Matt Tresidder, was named "Best CEO" in the Small Business Category.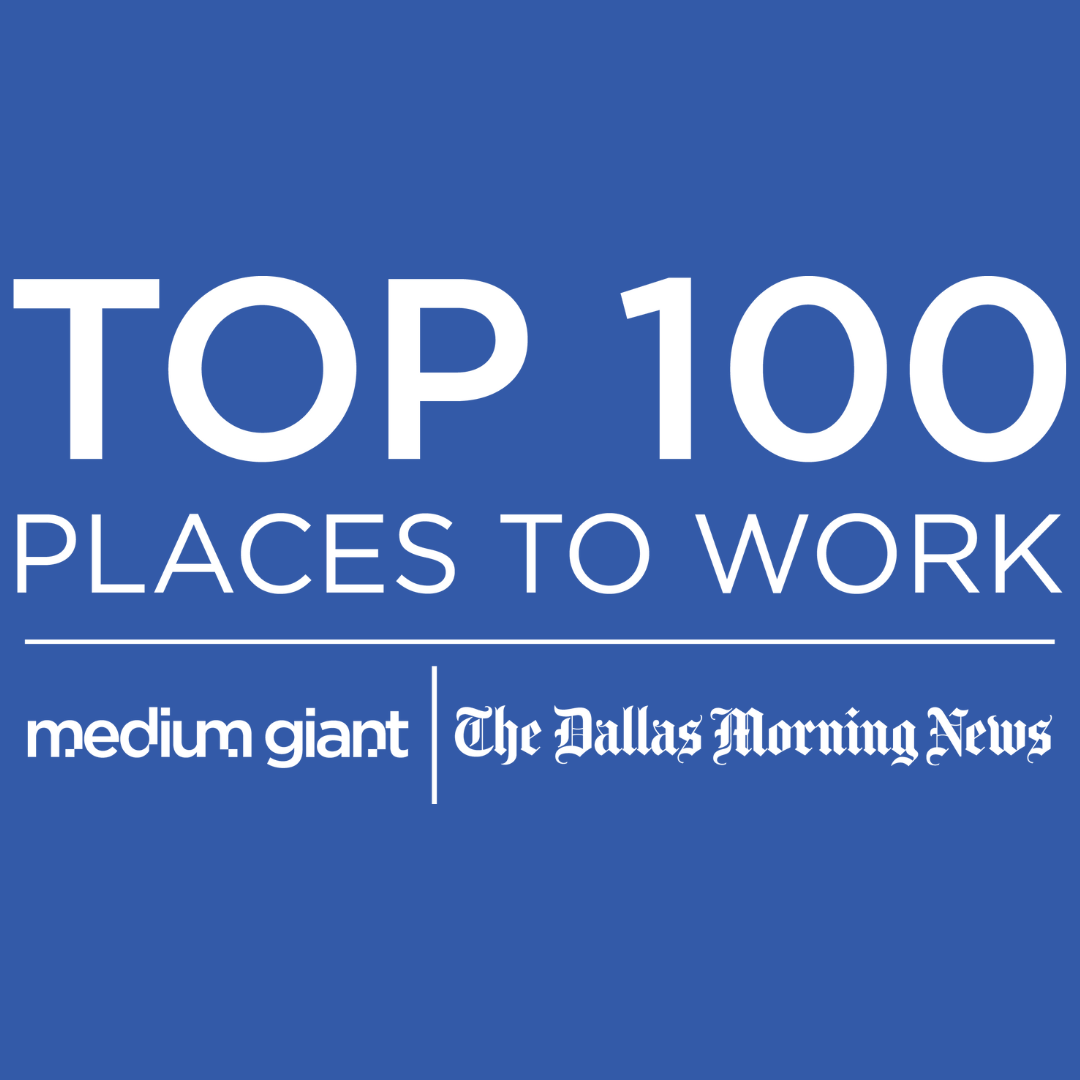 April 2023
Recognition
What motivates today's employees to win? Knowing they're making a difference toward your mission. We added a new Recognition module in Leadr to allow you to shout out employees going above and beyond.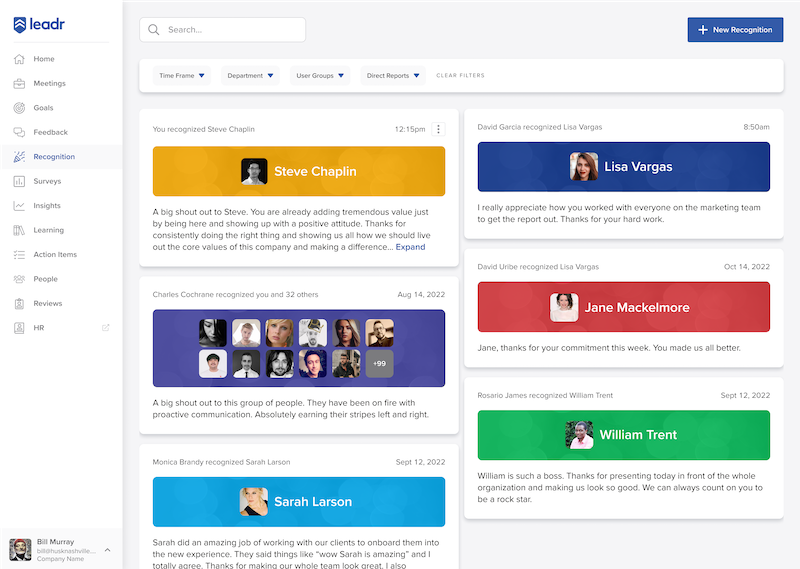 June 2023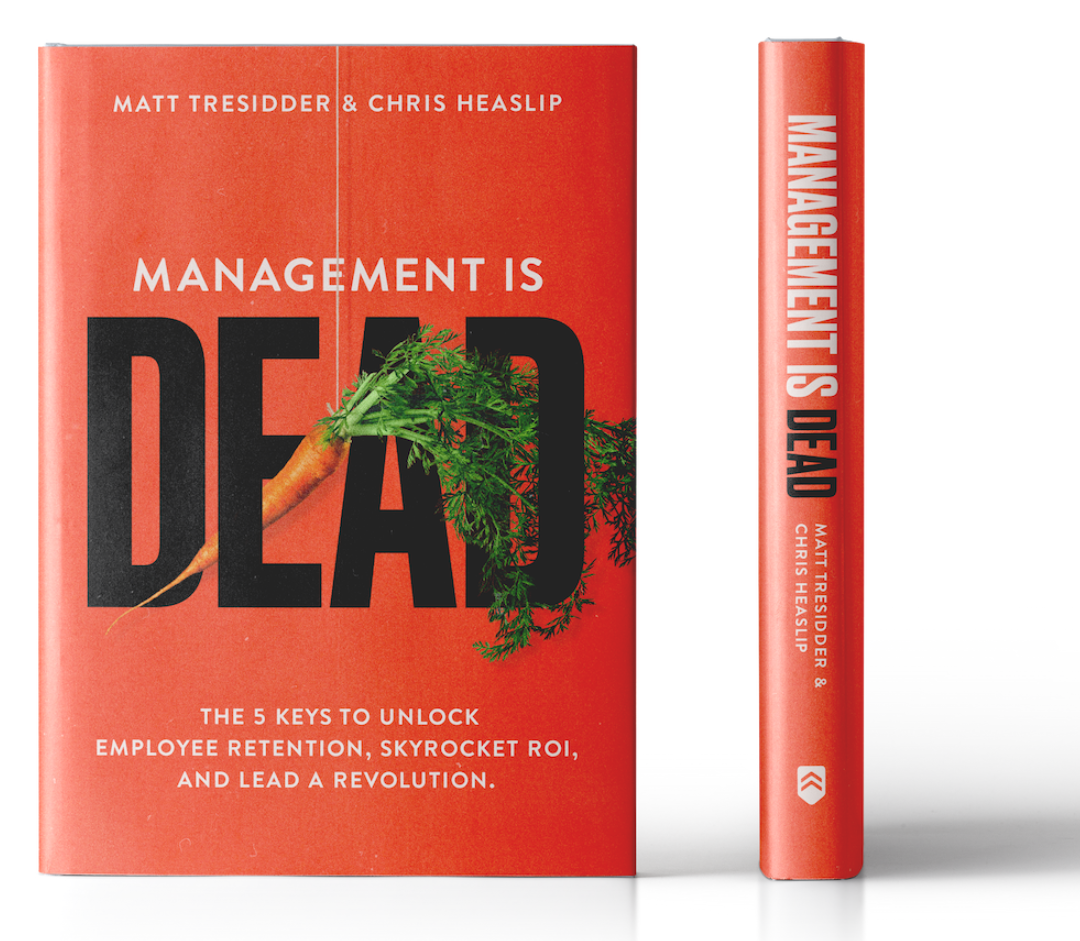 At Leadr, we take people development seriously.
Read about the beliefs that drive our mission in The Leadr Manifesto.
What will you be able to accomplish when every one of your employees is growing?
"As a 29-year old manager of 130 employees, I learned the value of the top performer. One employee, in particular, stood out to me. He had a will to improve, a connection to the mission and empathy for our customers. I knew if I had 50 more people like this we would win.

I began to try and screen for these intrinsic qualities in the interview process. Yet, even with an updated hiring process and an idea of the qualities which made for a high-impact employee, I kept getting disappointed. I would assume the best but only succeed with one out of 10 hires. The other nine were decent team members, yet they weren't yearning to grow or improve and this lack of desire hurt the business. We needed innovation and engagement from all levels and never got it from most of the staff.

When I think about an audacious problem worth solving, I think about the 90% I could never seem to reach consistently.

At Leadr we're building a new kind of people development software that empowers managers with the tools they need to develop leaders at all levels of the organization.

Could the right people development software change the culture of an organization by engaging with the 90%? We're going to find out."

Matt Tresidder
Co-Founder & CEO, Leadr



Want to start your own success story?
Request a demo with one of our team members to see Leadr in action and begin developing and engaging every person on your team today.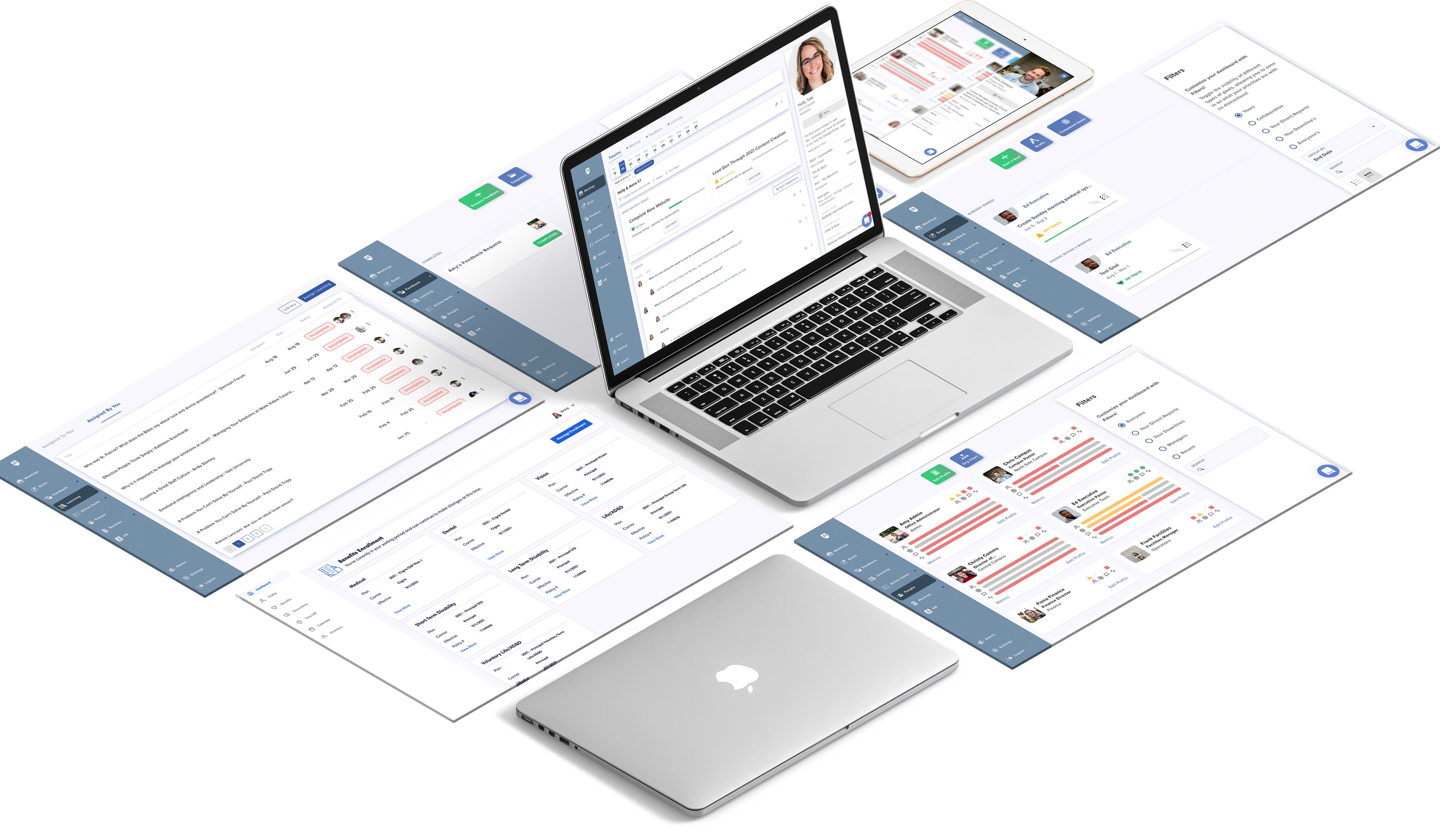 MEET THE LEADR LEADERSHIP TEAM
We're here to help you grow better. Check out the beliefs that drive our mission in our Leadr Manifesto.
Leadr is on a mission to help organizations bridge the leadership gap. We need your help.
Browse our open positions here.
Ready to see Leadr in action?
Request a demo with our team to begin developing your team one leader at a time.
Don't miss a beat. Sign up for LeadrPulse, our weekly newsletter.