The Great Resignation --> The Great Resolution:
How To Better Develop & Care For Your Team in 2022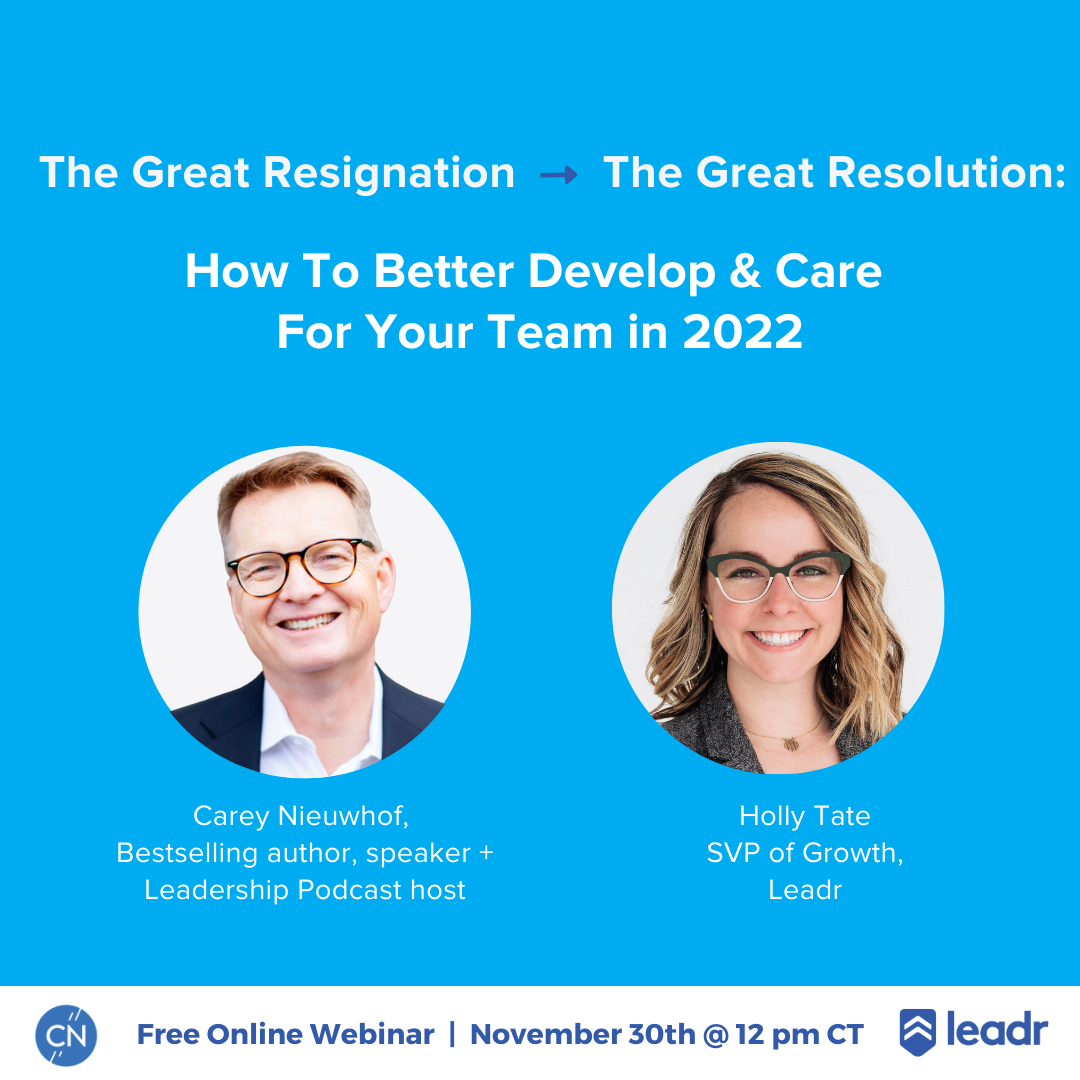 This year was defined by The Great Resignation and is predicted to continue as 55% of Americans anticipate looking for a new job in the next twelve months (CNBC).

What can we as leaders do to solve this problem? Commit now to making the care and development of our teams our #1 priority in 2022.

Our current workforce is craving opportunities for growth and development. According to LinkedIn, 94% of employees would stay at a company longer if it invested in their career development.

Join influential podcast host and thought leader, Carey Nieuwhof, and Holly Tate, SVP of Growth at people development company Leadr, for one hour packed full of practical content and tools to help you better develop your team.

We'll unpack why we're seeing so much turnover and what we can do now to build thriving teams that want to stay, including:
Navigating flexibility without losing accountability in your workplace
Creating a culture that attracts and retains top talent
Providing the framework for the most important tool that leaders have
Building personalized development plans for yourself and your employees
Bridging the generational gap between the five generations in the workforce
Discovering what the next generation is looking for in both their boss and their workplace
Join us as we resolve to bring an end to The Great Resignation and commit to The Great Resolution by making the care and development of our team our #1 priority in 2022.
Don't miss a beat. Sign up for LeadrPulse, our weekly newsletter.