Meet Leadr, your digital workspace
Leadr helps make your managers effective leaders who build healthy teams and increase results.

Demo the platform and see how Leadr can help skyrocket your team's results.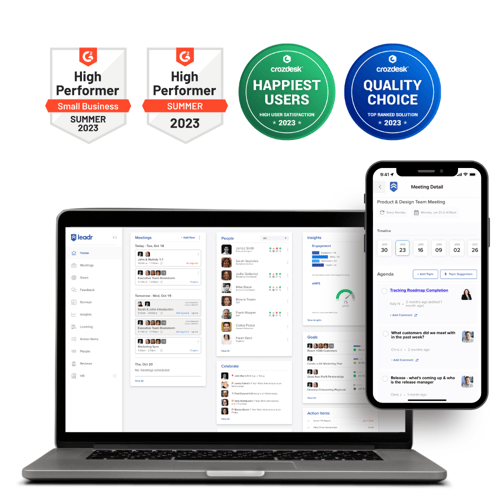 Our 5-step framework allows managers to:
Lead better meetings
Engage in feedback
Act on goals
Develop their team
Recognize wins
When these activities are all in one, easy-to-use platform, you'll get:
Visibility for executives
Alignment for leaders
Clarity for teams
Increased results
Sound too good to be true? Fill out this form, and we'll be in touch with a custom demo.
Don't miss a beat. Sign up for LeadrPulse, our weekly newsletter.