Develop Leaders at Every Level of Your Organization.
Leadership development pipeline is one of the biggest challenges organizations face. With Leadr, you can develop leaders at scale with consistent 1:1 meetings, clear goals, and regular feedback.
TRUSTED BY ORGANIZATION'S LIKE YOURS TO DEVELOP & GROW LEADERS AT EVERY LEVEL OF YOUR TEAM







Measure Employee Engagement
For too long, employee engagement has been impossible to measure. Not anymore. Welcome to Leadr Insights.
"Leadr has made us more intentional to our staff, to help them grow both project-wise and also relationship-wise."
Jon Major
Executive Pastor,
Victory Life Church
"Adopting the Leadr tool for our organization was an easy decision on my part. When I went through the Leadr demo with the Leadr team, I told them, 'This is the first time I've gone through a demo and every single thing that I wanted in a software was present.'"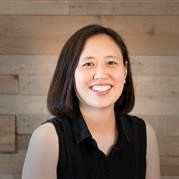 Sue Kim-Ahn
Executive Pastor of Ministries,
Menlo Church
Ready to see Leadr in action?
Request a demo with our team to begin developing your team one leader at a time.
Don't miss a beat. Sign up for LeadrPulse, our weekly newsletter.